19-05-2022
We received some pictures of our offspring
~~~~~~~~~~
16-05-2022
Today we made x-ray of Zoë her spine and hips. Both looked perfect.
At the end of the day we received the official result of her hips: HD-A (Free)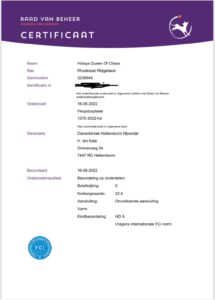 ~~~~~~~~~~
08-05-2022
This weekend Zoë and I went to the Flandres dogshow in Gent (Belgium)
JCh. Hidaya Queen of Chaos ~Zoë~
51 Flandres Dogshow / 07-05-2022
3 Excellent
52 Flandres Dogshow / 08-05-2022
3 Excellent
Unfortunately we have no pictures of the show, but Zoë and I had a wonderful weekend!
~~~~~~~~~~
05-05-2022
My girls during a training this morning.
Ch. Heavens Red Angel by Luanda ~Ani~
and her daughter
J.Ch Hidaya Queen of Chaos ~Zoë~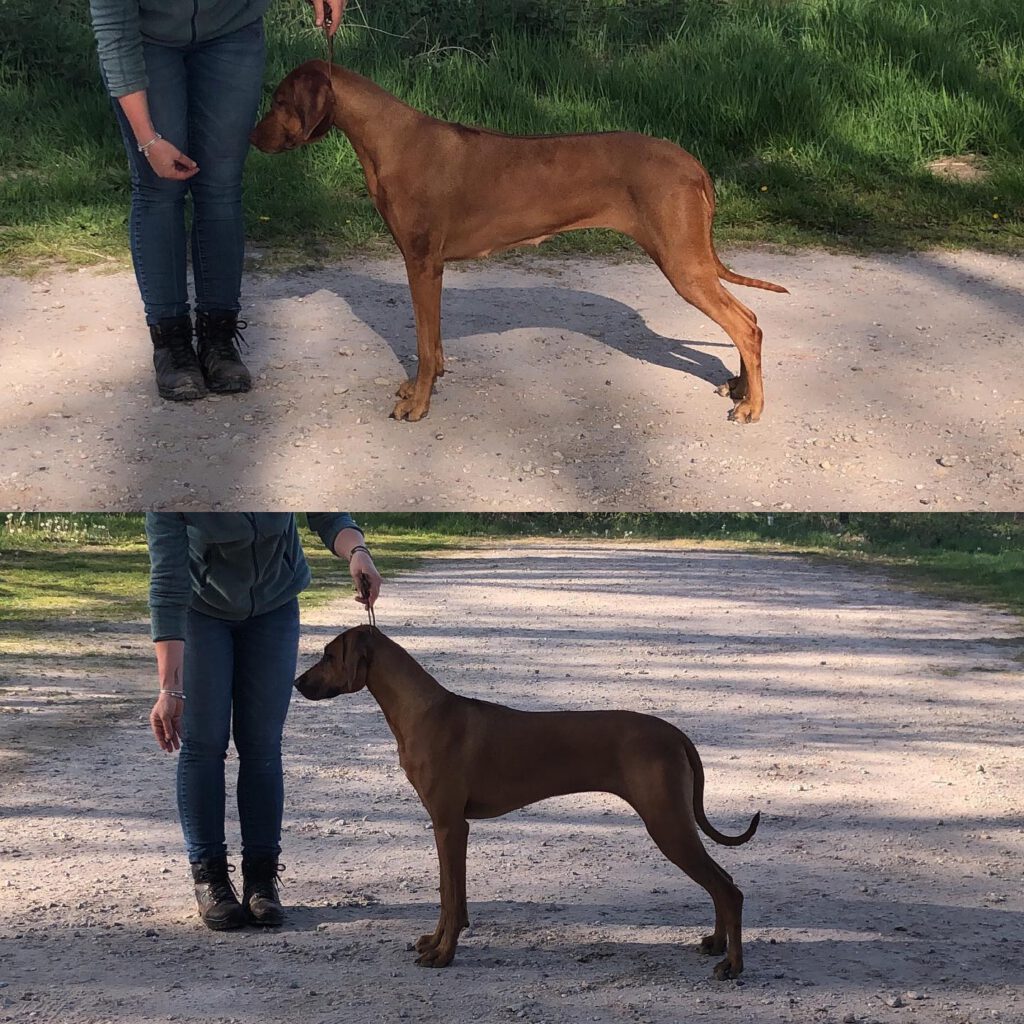 ~~~~~~~~~~
24-04-2022
Today was the Junior day of our Rhodesian Ridgeback Club.
All 3 puppies entered this unofficial show. For Zoë and Meneer Janssen was it a good practice.
But I am really proud of Afi and his owners. Afi is not used to shows and his owners never did that before.
They did there very best today! But it was a long wait for Afi, before it was his turn.

All puppies got a nice report (no qualifications at this shows), and for me as a young breeder it was very nice to hear what the judges had to say about the litter.
Dolce was also with us and I think she enjoyed this day the most. All the cuddles and al the treat she got. She just loved it!!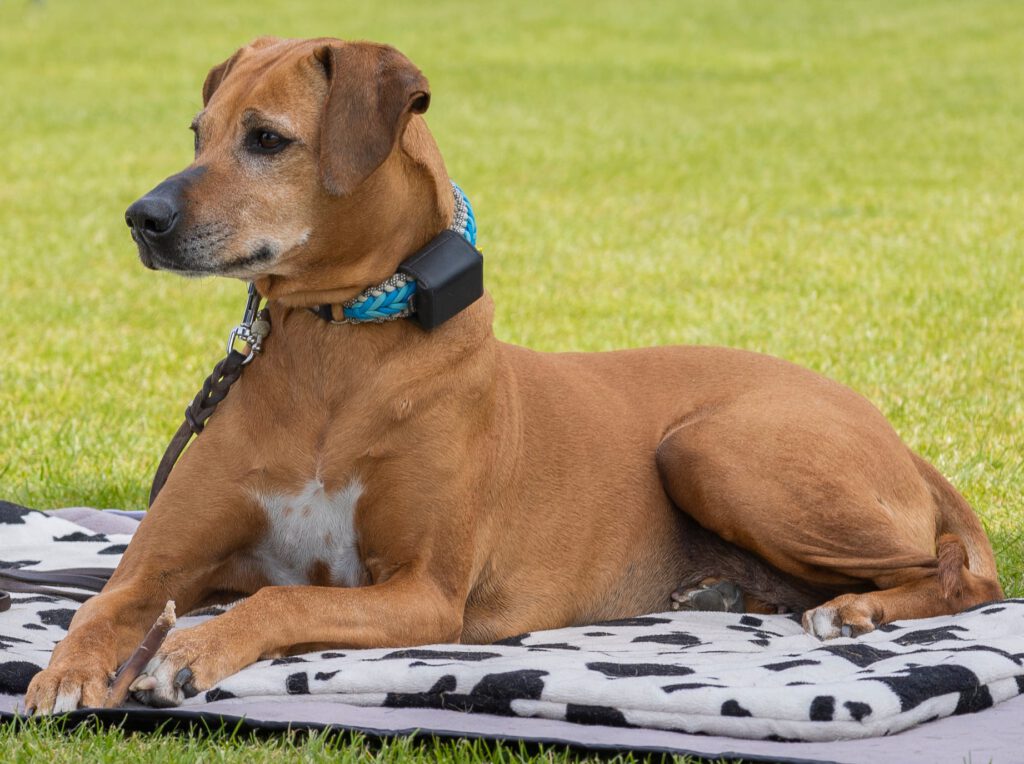 ~~~~~~~~~~
23-04-2022
Today our Chaos trio celebrate their very 1st birthday!
They are now big, lovely young dogs, with a great open and happy character!

We wish you all many more happy and healthy years!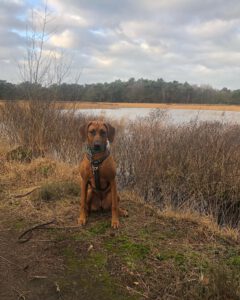 ~~~~~~~~~~
17-04-2022
Today we went to Outdoor Zeeland CAC show. Zoë and Meneer Janssen bot where entered in junior class. It was a wonderfull day with perfect weather and lots of fun.
Hidaya Captain Chaos ~Meneer Janssen~
4th Excellent
Jch. Hidaya Queen of Chaos ~Zoë~
Good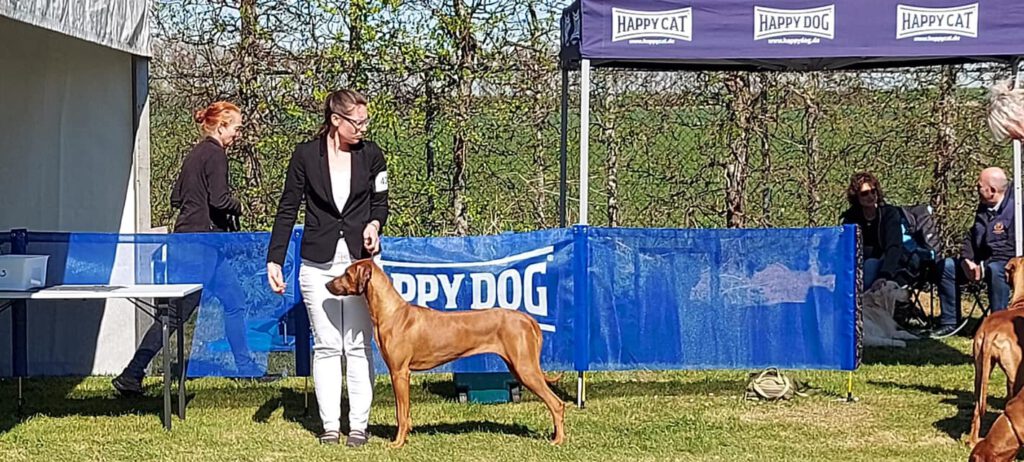 Unfortunally Zoë was totally not the type the judge was looking for. But that is what it is, next time better! I am really proud of Ilona and Meneer Janssen, how they work in the ring together!
~~~~~~~~~~
13-04-2022
Today is a very special day.
Because today our Dolce celebrate her 10th birthday.

We hope our sweetest girl of the pack will stay with us for some more years in the great health she is in now.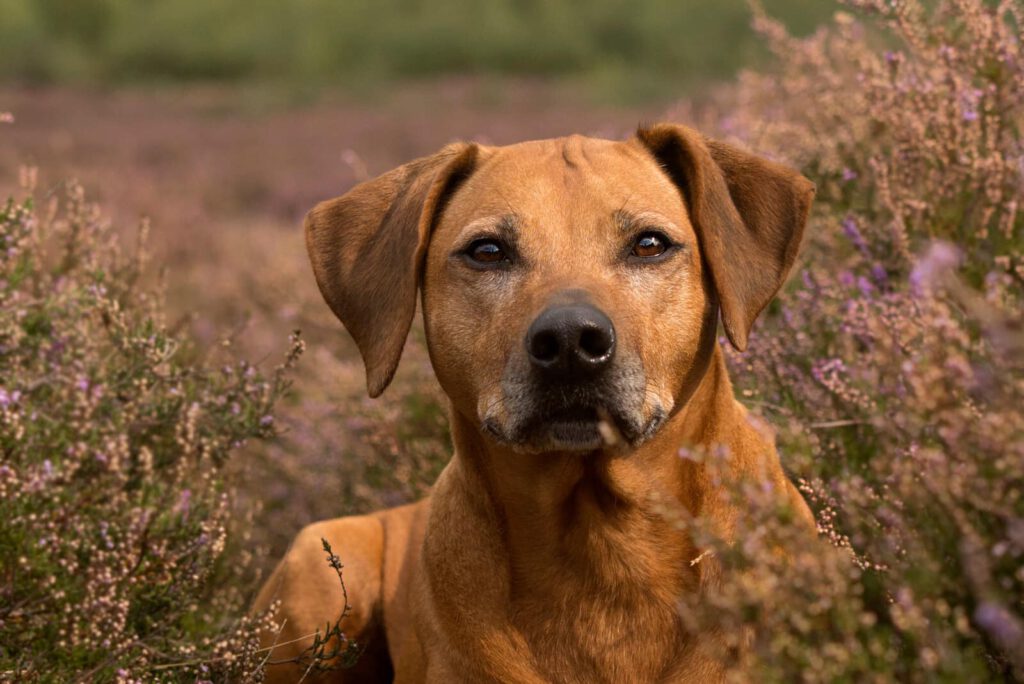 ~~~~~~~~~~
11-04-2022
It took some time, but we finally made a page on our website for our co-own male
Hidaya Captain Chaos ~Meneer Janssen~

Click HERE to go to his info page directly.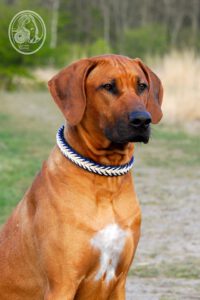 ~~~~~~~~~~
10-04-2022
Happy 5th birthday to you my dear Ani!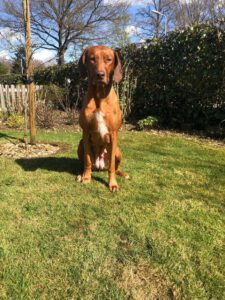 ~~~~~~~~~~
09-04-2022
We had a very very long, but wonderful day at the CACIB Antwerp Dogfair (Belgium) and arrived home with some amazing result.
Jch. Hidaya Queen of Chaos ~Zoë~
1 Excellent
Best of Breed Junior
That means we made the first step for Belgium Junior Champion. Let's see if we van finish it.
Because I have no photo's of the show, we made a quick one back home. Tired but so proud of my amazing little girl.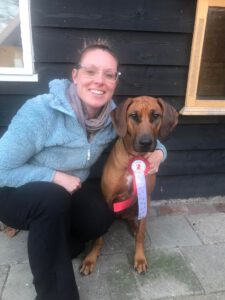 ~~~~~~~~~~
04-04-2022
We received some pictures of two of our offspring
Hidaya Captain Chaos ~Meneer Janssen~
11 months old
(CH. Heavens Red Angel by Luanda x CH. Ridgerules Ifa my Treasure)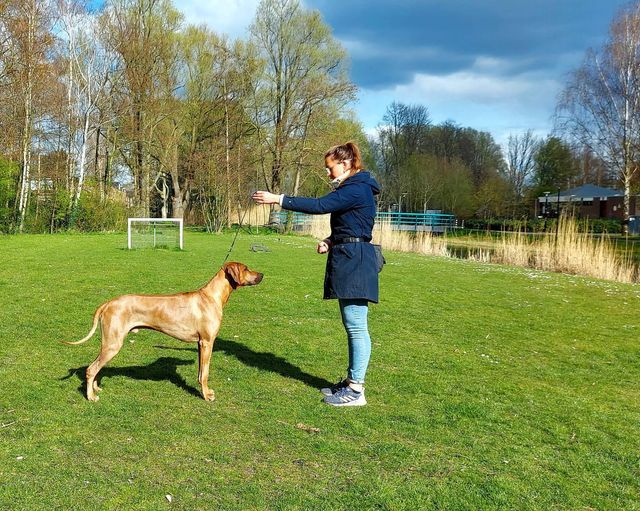 Hidaya Bello Azzurro ~Dax~
5,5 years old
(Paerdecroon Diva Dolce x Nemoyo Wangu Amore Rio Reiser)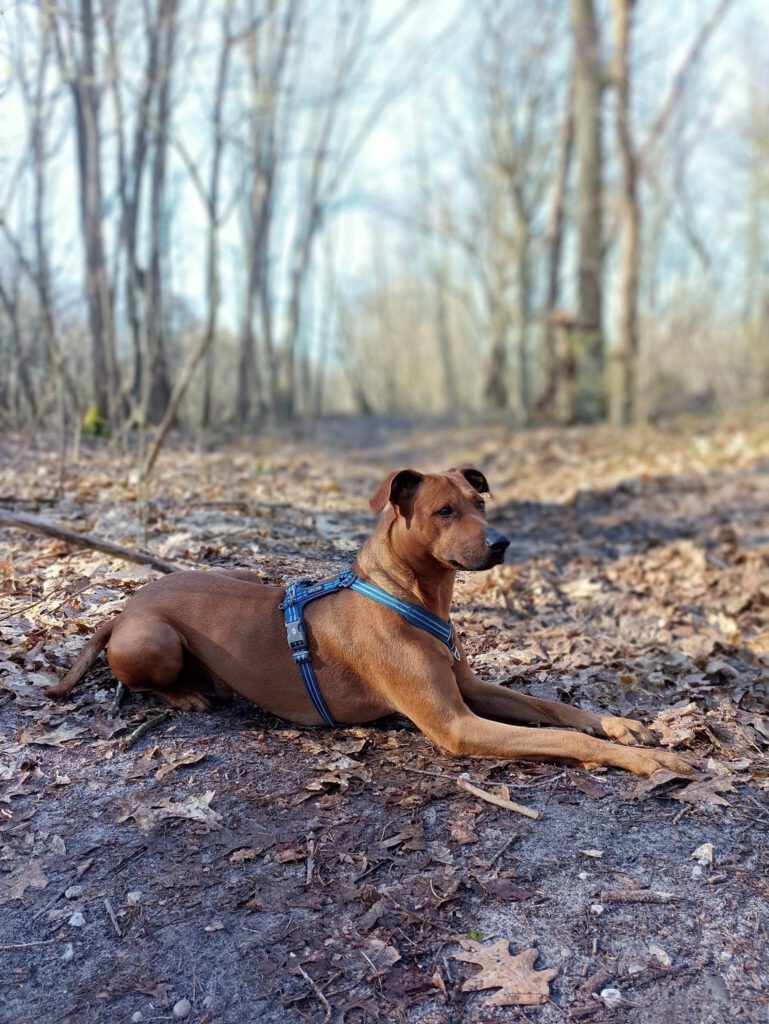 ~~~~~~~~~~
26-03-2022
Today Zoë and I went to the CACIB Rijnlandshow. Zoë achieved an Excellent in a big juniorclass. She did zo great again and got a very nice judgereport.
I was a wonderful day!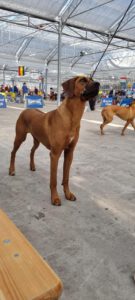 21-03-2022
Today our ABBA litter celebrates their 7th birthday. We wish you all a wonderfull day and many more happy and healthy years to come.

Today we have some special toughts for Kira.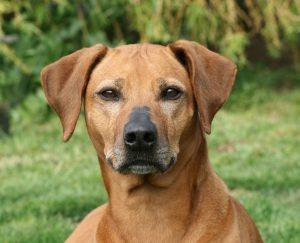 20-03-2022
Today we had our last showday at CACIB Semper-Vrtojba.
After yesterdays wonderful results, I did not think today could be any better.
But for sure it did.

JCH. Hidaya Queen of Chaos
1 Excellent
Junior Winner
BOB Junior
Best female
Best of Breed
Best Junior in Group
3rd Best in Group
I am so proud of Zoë, who went better and better everyday. Together we learned to work like a team more and more this weekend.

A big Thank you to everybody who who supported us at the show or from home.
I think we will be on cloud nine for a while.
19-03-2022
This morning Zoë and I made a wonderful walk in the area called "Pliskina Pot". I was nice 6 km tour that started in our small village Pliskina.
After the nice morning work-out is was time to go to the show, because today we entered the CACIB Miren-Kostanjevica show. And where we already were so happy with Zoë her results yesterday, today was even better.

Hidaya Queen of Chaos
1 Excellent
Junior Winner
BOB Junior
Best Female
Best of Opposite Sex
Best Junior in Group

After winning our FCI breed group we had our very first expercience to go for best junior in show.
Zoë did not got any prices on that competition, but only the experience was already worth it.
The music when you enter the ring, the people applause for you it was so great!

And on top of it, after today's results Zoë now is
JUNIOR CHAMPION OF SLOVENIA.

I hope to have some pictures soon.
18-03-2022
Zoë and I are on a show holiday in Slovenia. We love this country and the nature en we love to combine a holiday with some show.
Today we went to the CAC Kras show, where Zoë achieved some wonderful result:

Hidaya Queen of Chaos
1 Excellent
Junior Winner
BOB Junior
Best Female
Best of Opposite Sex
I was really happy how she was behaving in the ring. Only the wind made here a bit jumpy on the movement, so will try to improve that for tomorrow.
Unfortunally we have no pictures of the show.
So here is one of us enjoying a beautiful walk in the area.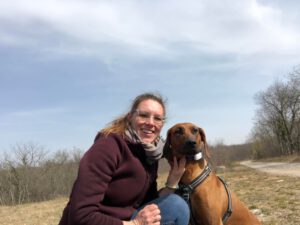 17-03-2022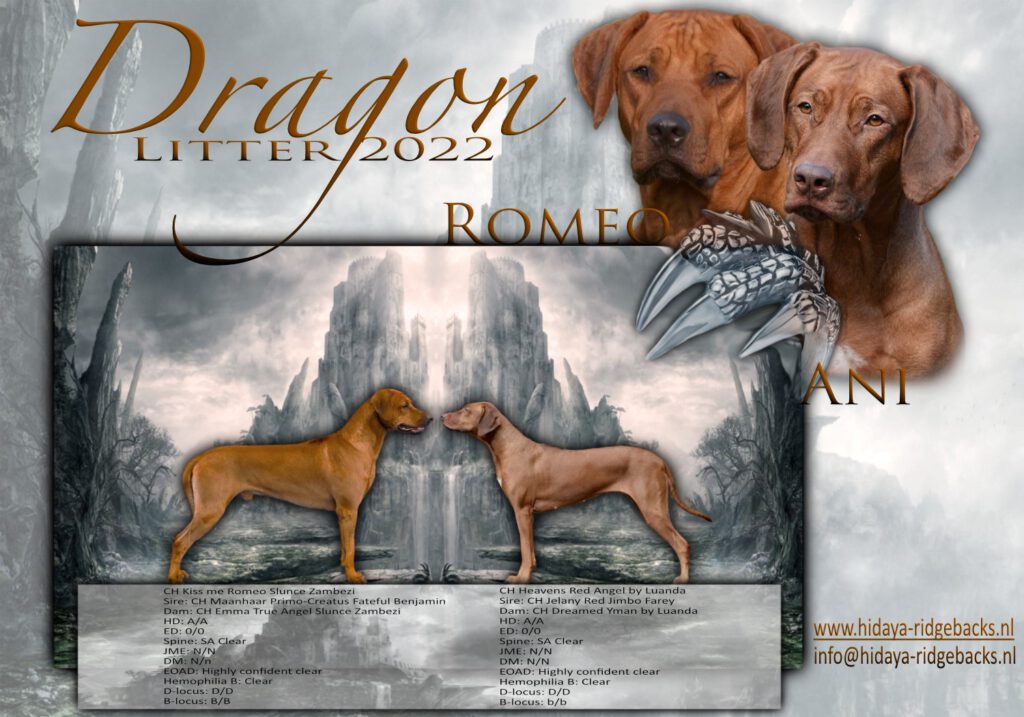 06-03-2022
Today we heard the sad news that Garri, the father of our ABBA litter passed away.
We wish his owners Terrie and Hana a lot of strenght in this time, and we are very thankfull that they allowed us to use Garri for our very first litter.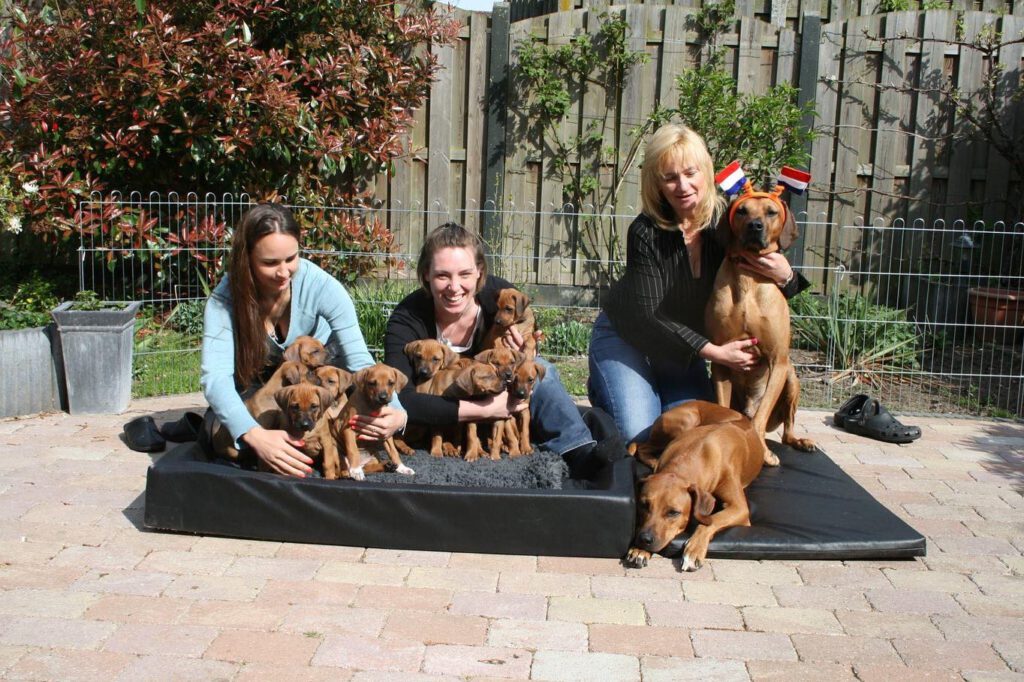 05-02-2022
Today Zoë had her first show in Junior Class. Because I had to work, my friend Ilse, took her to the show.
As youngest in a really big class with 18 entries, Zoë became 3rd wit an excellent!!!

I am so incredible proud of Zoë. She was so easy going at the show and in the ring.
Ilse thank you so much for giving Zoë this great experience and many congrats for the result with your boy Kian!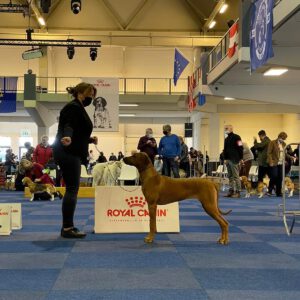 28-01-2022
We have tested Ani for Ventriculair arrhythmia (IVA) and we are happy that the result that came back clear. Ani is not a carrier for the tested gene.
She also started her heat. That means the countdown has started untill hear next heat! Her next heat we will visit handsome Romeo!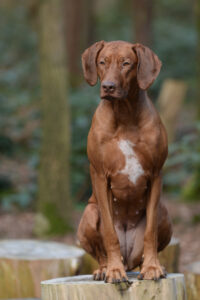 04-01-2022
Our upcoming D-litter is online now!
We are planning Ani her second litter for 2022, with the Czech male Kiss me Romeo Slunce Zambezi.
We are looking very forward to hopefully welcome Ani and Romeo puppies this year.
You can find more information about this litter HERE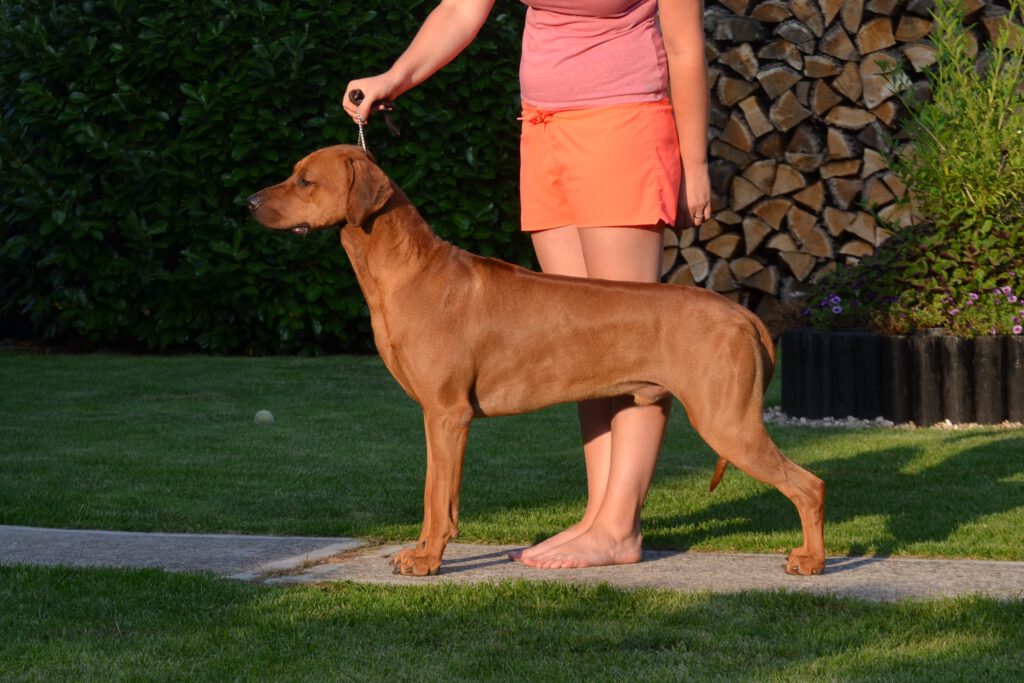 03-01-2022
Welcome in our 2022 newsblog!
We wish all our website visitors a wonderfull year, and hopefully all your dreams come true!
Last year has been a good one for the Hidaya family.
April 23rd was ofcourse the best day, when after a long wait we could welcome Ani her first puppies!
All 3 are doing great!

And ofcourse we are so happy to see all Dolce her offspring still begin happy and healthy with their wonderfull owners, who still keep us updated about them after all the years!
Zoë has started her show career in the puppy class with some nice achievements already!
And in the last days of december Ani and me made a little roadtrip to visit a lovely male and his owner for Ani her 2nd litter!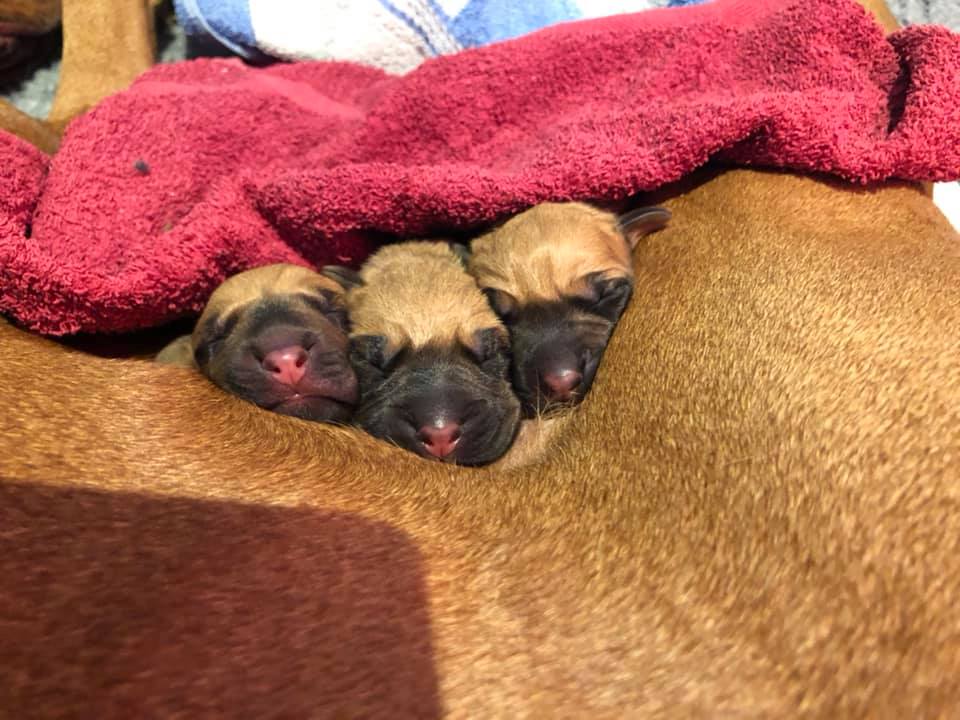 And we are looking forward to the year that is coming! Unfortunally due to covid-19 at the moment we have no plans for shows with Zoë. Hopefully everything will be better soon!
We have also planned Ani her 2nd litter for this year! The male we found for this litter will be announced soon!
In the meanwhile we are working on the farmhouse that we are renovating and hopefully this year, the dogs and us can move to their big new house!
The long and nice walks already started and we can only whish our pack stay happy and healthy!