"Ani"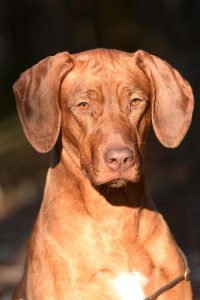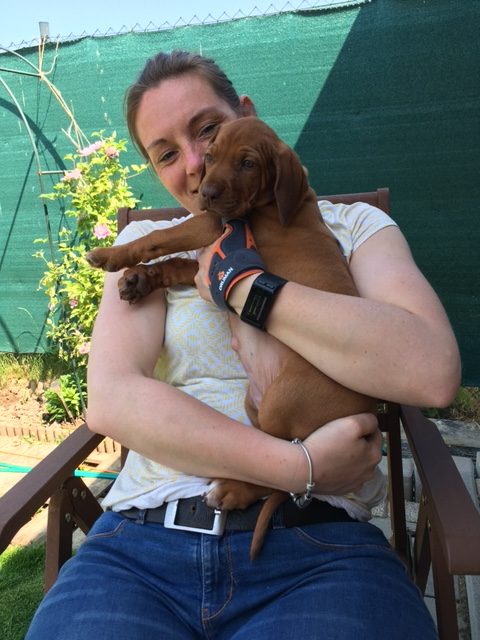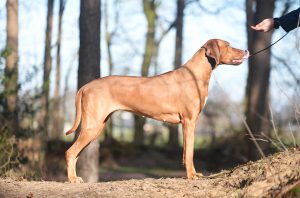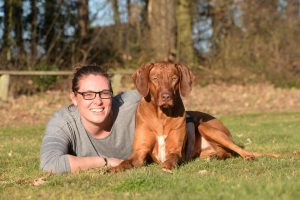 NHSB: 3091042 (import SK)
Date of Birth: 10-04-2017
Gender: Female
Height: 68 cm
Weight: 40 kg
Bite: Correct
Color: Livernose

Achievements:
Champion Slovenia
Mantrailing level 1
Mantrailing level 2
Scent Detection 1

HD-Result: HD-A (free)
ED-Result: ED-Free
LTV: Free – L7
SA: Negative
Blue Dilute: D/D (free)
SOD1-DM: N/N (free)
EOAD: Highly Confident Clear
JME: N/N (free)
Hemophilia B: N/N (free)
RR-IVA: N/N (free)
Click HERE for more pictures
Ani is born at Luanda kennel in Slovakia
Already for years I am in love with Ani's grandmother.
So years ago I was very happy to have the chance to have her son in our life.
After Rusty passed away, I deceide to look if there was a possibility to get this breeding line in the house again.
Ani's breeder planned a lovely combination with her girl Yman.
As Milada was also Rusty's breeder, I deceided to contact her to tell her my toughts, and ask if she would consider to let go another puppy from her kennel to us.
On april 10th 2017 four lovely puppies were born.
Ani was the only livernose in the litter.
And after 6 weeks I knew this little girl had everything I hoped for in body and mind.
When I look at Ani, I see a young lady growing up so nicely.
For me she is all I was looking for, and I see a lot of similarity with her grandmom, who I loved so much.
She got lovely angulations, a wonderfull top and underline.
Unfortunally she is a little bit above the size for the breed standard.
She has a nice self confident character, she know very well what she likes and what she don't like.
And the best present she gave me, is to have the same passion for mantraling as me.
Every week, we train together.
And when she get her harness on, nothing can stop her anymore, she has only one job and that is to find that "missing" person, and I only can follow her!
Already with 1,5 year Ani pass the first exam for mantrailing.We are planning Ani her very first litter for spring 2021!
============