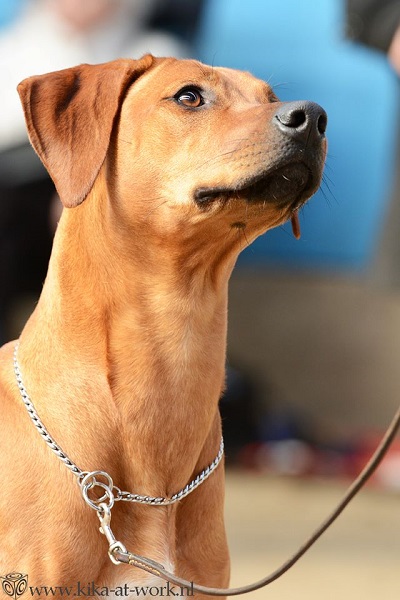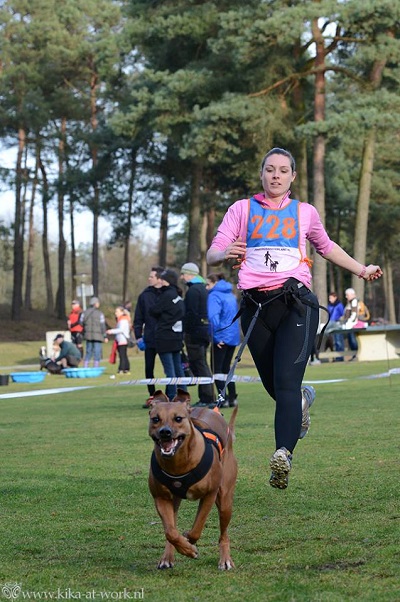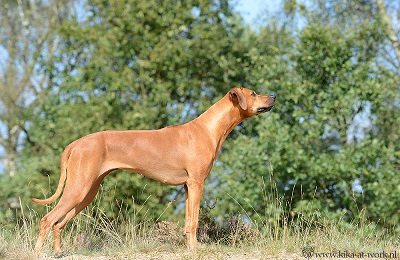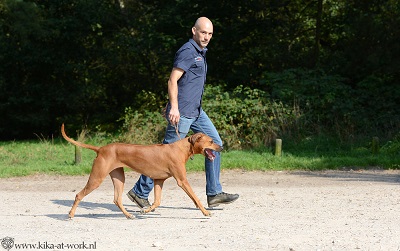 NHSB: 2879167
Date of birth: 13-04-2012
Gender: Female
Height: 63 cm
Weight: 33 kg
Bite: Correct
Color: Wheaten
Achievements: Scent detection Level 1, 2, 3 & 4
HD-Result: HD-A (free)
ED-Result: Free
OCD-shoulder: Free (not official)
Blue Dilute: D/D (non carrier)
SOD1-DM: N/N (non carrier)
EOAD: High Confidence Clear
JME: N/JME (carrier)
When Dolce was 10 weeks old, she came to live with us and our boys (Jambo and Rusty) in June 2012.
From the first day we noticed that Dolce is a girl with a lot of energy.
Dolce is not a lazy dog at all, and wants to go out every day and work and sport with us.
Dolce is a very friendly girl and knows how to "talk" with other dogs.
For people she is also very friendly, we can take her everywhere with us.
Dolce has been active in different dog sports, like obedience, agility, coursing, canicross and dog scooter.
Canicross and dogscooter are her (and our) favorites.
In the past we also visited some dogshows with Dolce, but we noticed, that dogshows are not her favorite to go to.
Unfortunally Dolce has an injury, what means that she can not attend heavy sports like dogscooter anymore.
So we searched for another hobby's with her.
And I trained her for scent detection.
We managed to get 4 levels together, and with that she is able to find a specific scent in boxes, rooms and everything.
She loves it!
Dolce needed a lot of time to develop.
But she is grown-up to an adult ridgeback, with a wonderfull character and a nice body.
Dolce is not a very big bitch, but we think that is jus perfect.
She is a real feminine type, with a nice construction in our opinion.
But most important, Dolce is the most sweet ridgeback I ever had.
In March 2015 Dolce gave birth to her first litter and in October 2016 we welcomed her second litter.
Now she is retired from breeding, and she will enjoy all the long walks and hobby's we have together.
And in the future I am sure, she will be a Wonderfull granny, for the puppies we maybe welcome in our house.