We plan our C-litter for summer 2020
Click HERE for more information.
10-02-2020
Yesterday Ani was entered at the RRCD Landessiegerschau West in Germany.
Ani was entered in a big Open Class of 13 females.
She showed what she was worth en became 2nd Place EXCELLENT with reserve CAC VDH Germany.
I am really proud of Ani and want to thank my friend Ilse who handled Ani perfectly!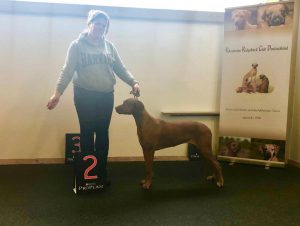 04-02-2020
Today I went wit Ani to the Naturopathic Praktijk Paard & Hond, to do a check.
Ani is in perfect health, in body and mind, for her upcoming litter.
We love to combine the "standard" vet with the naturopathic. And try to use the best of both worlds for our dogs.
For now we are just happy, that she doing so good.
Count down has started, in 2,5 – 3 months we expect Ani to start her heat!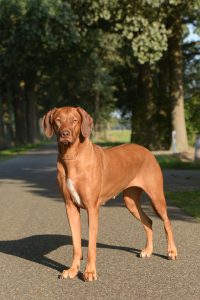 After a lot of thinking, we decided to castrate Nero.
In september we gave him chemical castration, and we saw positive results, for him without all those hormones running trough his body.
I am not a person who just neuter my dogs. So it was a tough decision, but we think this is the best for Nero. Yesterday he was not feeling very well, but today he is already our happy boy!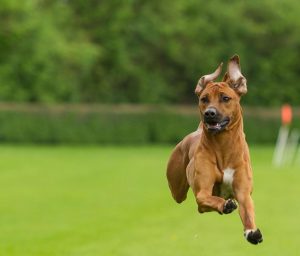 03-02-2020
Beau (Hidaya Lay all your love on me) from our ABBA litter passed her mantrailing level 1 exam last week.
Many congratulations Patricia & Beau, we are very proud!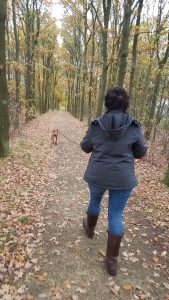 28-01-2020
Our English website is ready.
We are still working on the dutch website, hopefully it will be ready very soon also.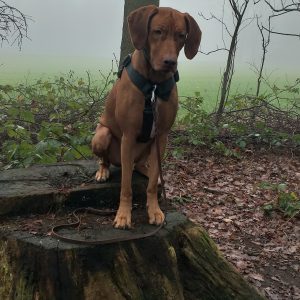 16-01-2020
We changed the lay out of our website, because the old lay out did not work very well on a mobile phone or Ipad.
Some pages still have to be changed, we will do that soon.

And in the menu you can also see a button "Nederlands".
We are working on a dutch version of our website.
All will come soon!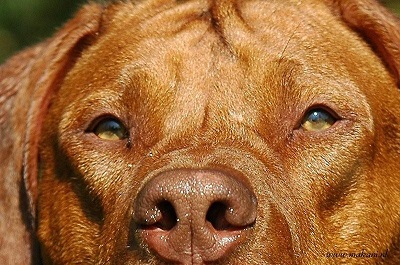 10-01-2020
Our first news blog for 2020.
An empty page, what at the end of 2020 hopefully will be a full page with a lot of great news about our dogs, our offspring and of course with Ani-puppies.

2019 had been a great year.
Our dogs were healthy and happy, and we had a lot of nice walks.
Nero got his level 1 decent detection.
Ani got her level 2 Mantrailing and level 1 scent detection.
Mia and Dolce went on a lot of walks and had fun together.
And Akiki, he just enjoys life and a lot of sleep and not so long walks 😉

For 2020 we have a lot of nice plans for the first part of the year.
But after April the calendar is empty!
We expect Ani to come in heat end of april / beginning of May.
So hopefully we will have a very busy summer, with our C-litter.

Let see what the year 2020 will bring us!