We expect our D-litter in december 2022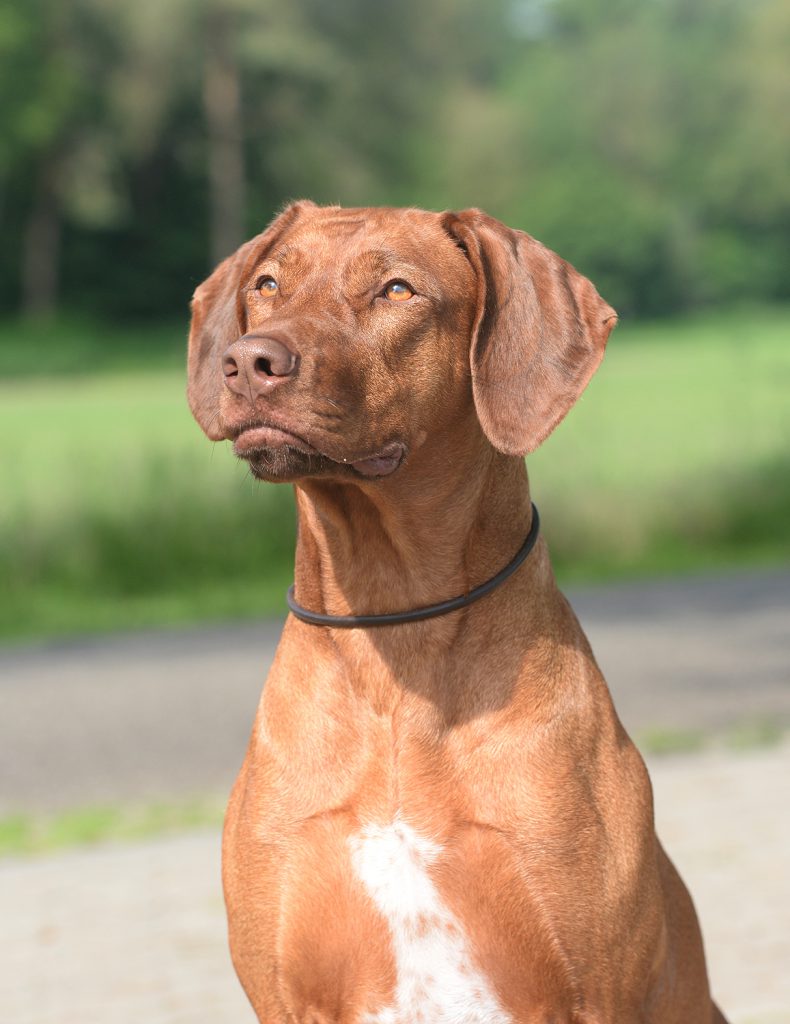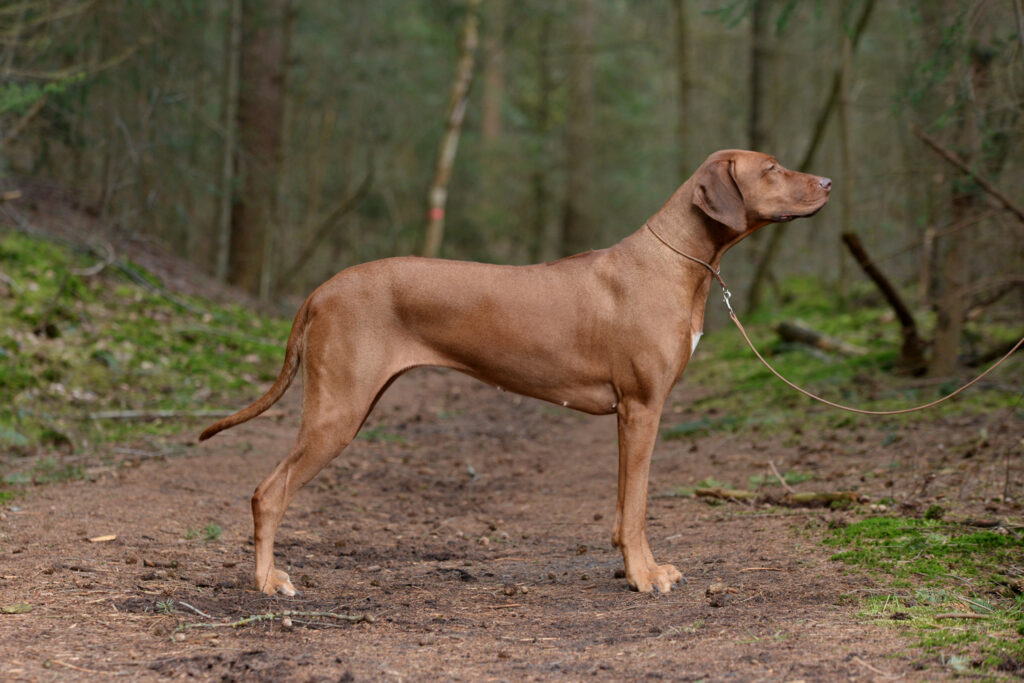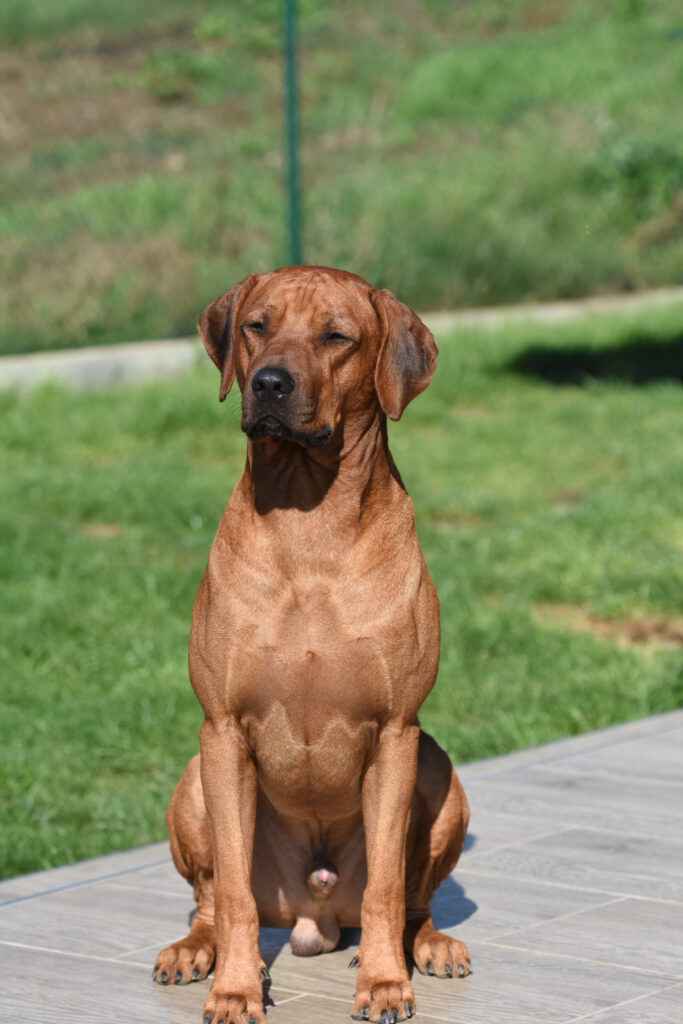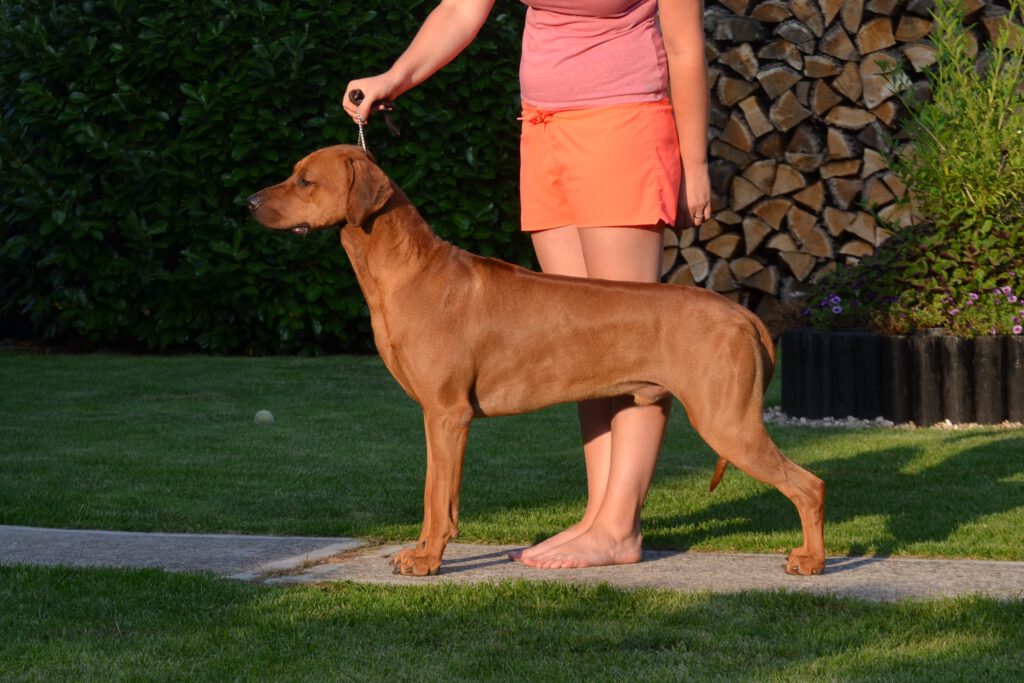 Heavens Red Angel by Luanda
Kiss me Romeo Slunce Zambezi
"Ani"
"Romeo"
Date of birth: 10-04-2017
Date of birth: 19-05-2018
Height: 68 cm
Height: 66 cm
Bite: correct
Bite: Correct
HD-Free/ED-Free/LTV-Free
HD-Free/ED-Free/OCD-Free
Blue Dilute: Free
DM-SOD1: Free
EOAD: Free
Hemophilia B: Free
JME: Free

Blue Dilute: Free
DM-SOD1: Carrier
EOAD: Free
Hemophilia B: Free
JME: Free
B-Locus: B/B (no carrier for liver)

Achievements:
Slovenian Champion
Scent Detection Level 1
Mantrailing Level 1
Mantrailing Level 2
Achievements:
Slovenian Champion
Czech Junior Champion


Owner: Joyce van Oudheusden
Webpage: Ani
Owner: Lenka Bechova
Webpage: Romeo
I have seen Romeo for the first time on a dogshow in Slovenia, where I was with Ani.
He was a nice young dog and from that moment I followed him growing up.
In my search for a male for Ani her second litter, I came back to Romeo again. I started my research into his pedigree, and found some dogs from the past I really liked and who in my opinion could be a nice completion with Ani her pedigree.

In September 2021 Zoë and me visited the World Specialty shows in Czech republic where I had a chance to see Romeo again in the ring. I saw a nice friendly male, with very good front and rear angulations, good bone, a lovely head and so powerfull movement. I was happy to see he is one of the smaller types with only 66 cm.
After the shows I came in contact with is owner Lenka, and the last week of December 2021, Ani and me visited Lenka and Romeo at their home in Czech. I always like to see a male not only at dogshows but also at home.
We made a nice long walk with Romeo, Ani and some other ridgebacks. All dogs went very well together. Romeo loved to walk in front of the pack doing his own thing.
Afterwards he welcomed us in his house and was very easy going with our girls taking over his bed and places to sleep.
For this litter I hope the puppies will get nice front angulations with a good forechest and the wonderful rear angulations both their parents have. I am looking forward to friendly, open and easy going puppies in character.
Our puppies will be born in our house and raised with the puppy culture program for the first 9 weeks of their live (you can find more info about how our puppies are growing up at our website).
We are member of the Rhodesian Ridgeback Club Netherlands and breed according to their rules.
When you want more information about this upcoming litter, feel free to contact us.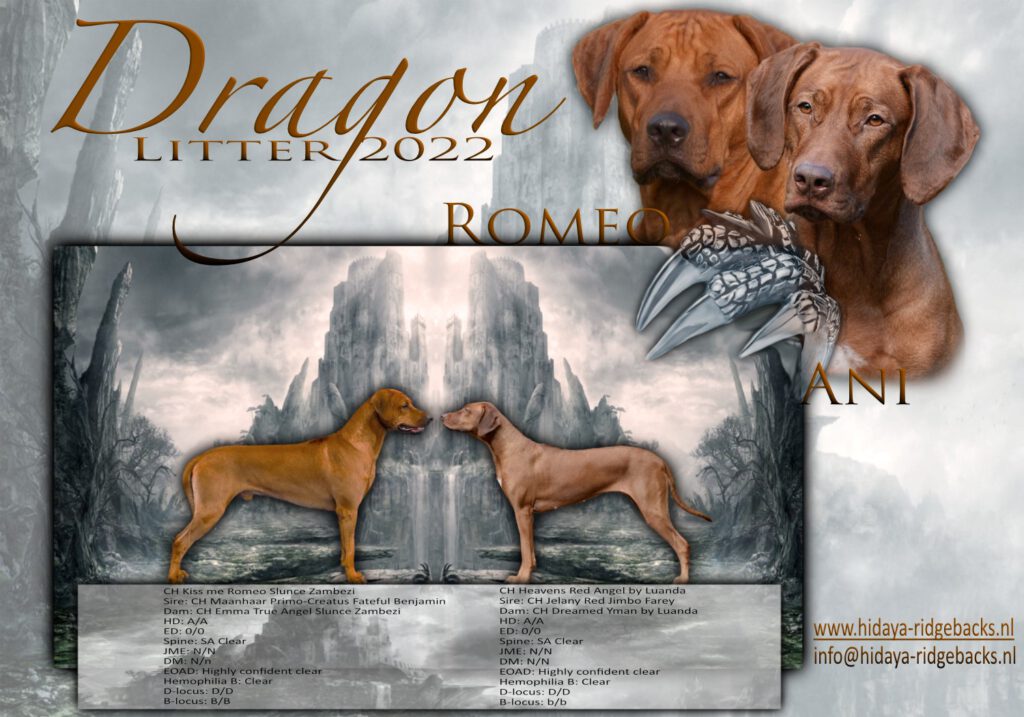 Pedigree of the puppies