24-04-2021
Let me introduce our Chaos litter: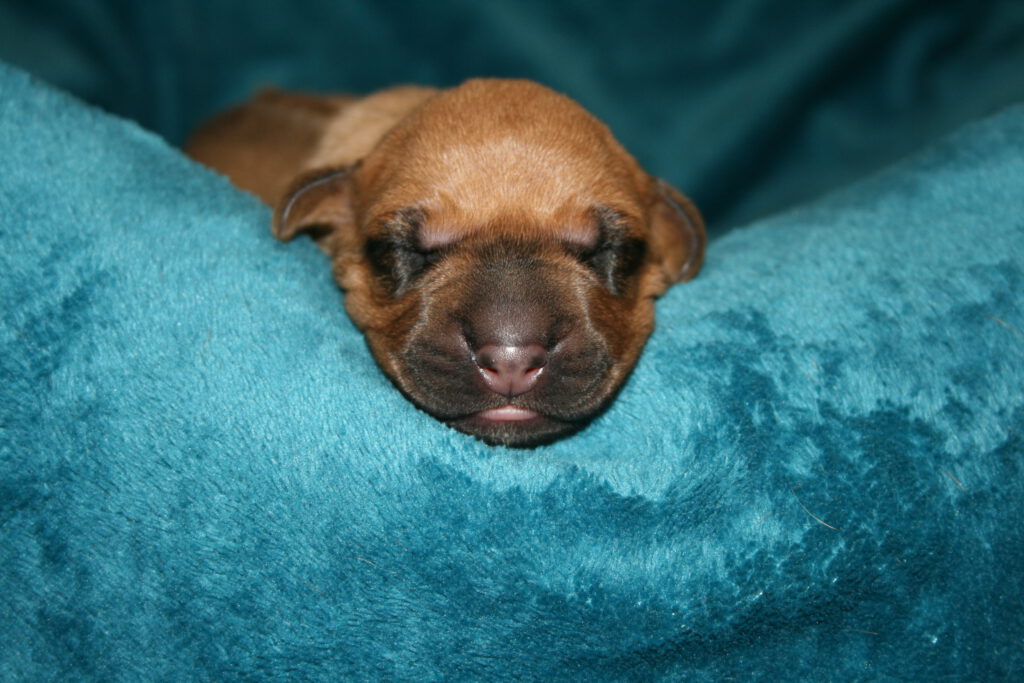 23-04-2021
We our so proud of the birth of our Choas litter.
4 puppies where born last night. Unfortunally one puppy is stillborn.

We have 2 males and 1 female who at this point all seems to be correct.
The stillborn puppy was a female with 3 crowns.
We are over the moon with the birth of this litter!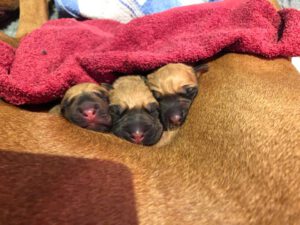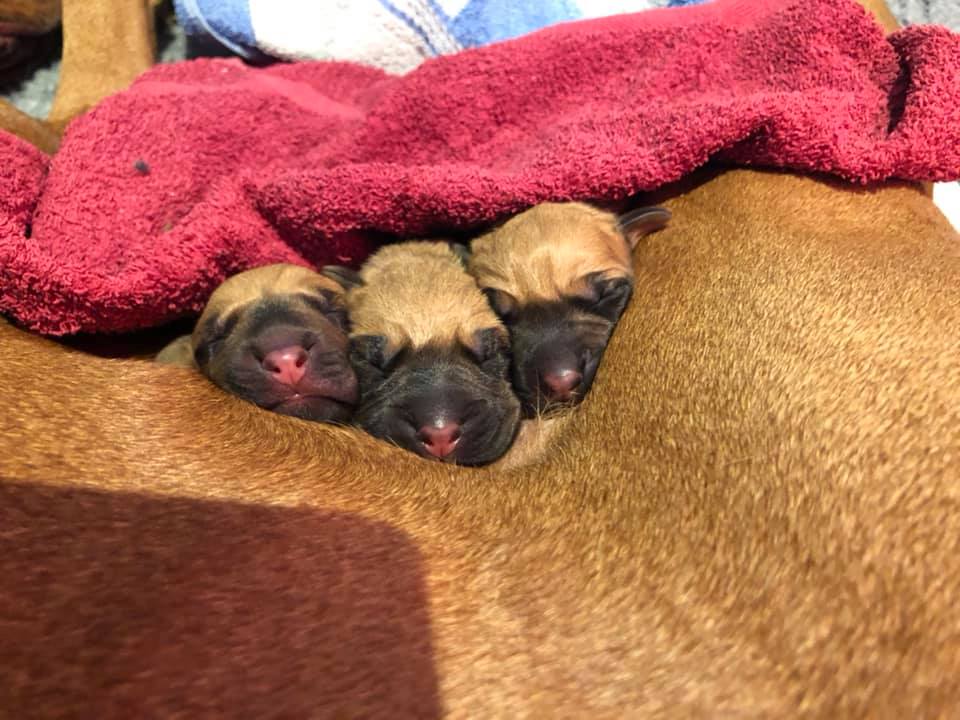 16-04-2021
Welcome to the family "Kuanzia Kani Promise Me Forever"
DARYLL
Already for years a new from the plans for this combination. When I heard about it, I was very interested for a puppy from those breedinglines.
I was there when the litter was born at one of my special ridgeback friends, and that makes is even more special!

Daryll is bred by my friend Ilse from Kuanzia Kani kennel. He will live 10 minutes from us in co-own with Esther and Erik.
Daryll will get his own page on the website soon!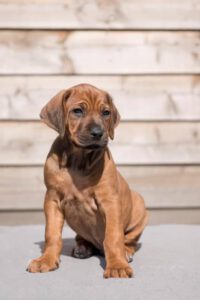 16-03-2021
"It is al about finding the calm in chaos"
Today the ultrasound told us that we can welcome the puppies of Ifa and Ani around April 23.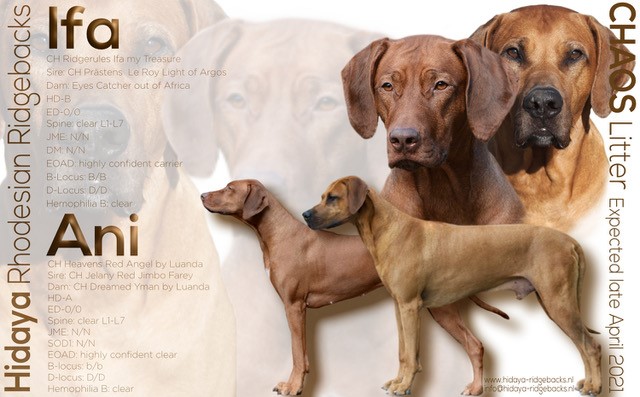 22-02-2021
We expect our C-litter in April.
The waitinglist for this litter is closed!