About Us
We are Martijn and Joyce van Oudheusden, and we live with
Dolce, Mia, Nero, Ani and Akiki in Neede. That is a small village in the east of Holland.
We live in a farmhouse that is almost 100 years old, and we are totally renovating it over the years.
Joyce is a dog masseuse en dogfood advisor.
She also give lessions in mantrailing (searching for missing persons) and scent detection.
You can find more about it at HondenCompleet.
Here you can read short how al our dogs walked into our lives, but ofcourse all dogs have there own page, with there story's and a lots of information.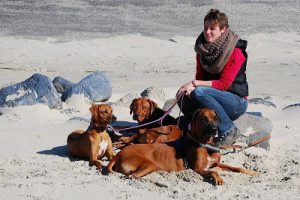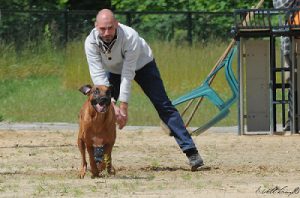 In October 2005 our first Ridgeback "Jambo" was born.
Jambo became a big Ridgeback, with a character as friendly as his size.
Jambo loved canicross and coursing.
At March 25th 2015 we had to say goodbye to our Bear, after a year extra time.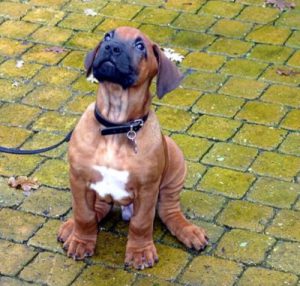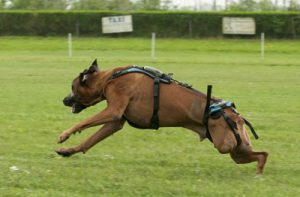 Our second ridgeback "Jinaki" joined our lives in March 2007.
Jinaki was a real queen, but with a strong character.
But the sweetest for the boys and us.
Unfortunatly Jinaki's live was way to short.
Just before she turned 5 years old, she had to leave us forever.
Jinaki was diagnosed with an osteosarcoma in her spine.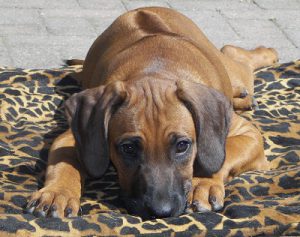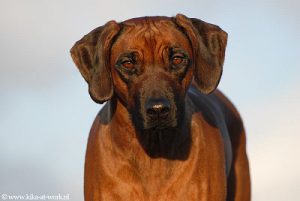 "Rusty" came really unexpected in our lives.
As an 11 months old, livernose male, he was looking for a new home in the beginning of 2009.
When we saw his first picture, he walked right into our hearts and did not leave anymore.
Rusty became not only my best buddy, but also the most important collegue in my company.
When I had to teach future dogmasseuse he always joined me.
Way to young, and very unexpected Rusty died in september 2016.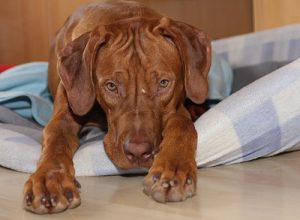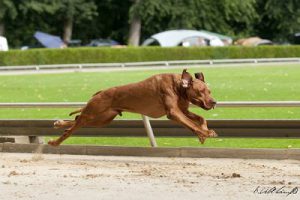 After the loss of Jinaki we missed a third ridgeback and also a girl in the house.
In the summer of 2012 "Dolce" came to bring the joy back in the house.
And she really did.
Dolce got a very big will to work with us. Canicross, Bikejoring, Coursing, Obdience, Agility.
She likes it all.
In 2015 Dolce became the foundation bitch of our kennel.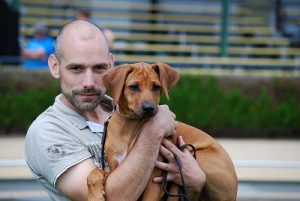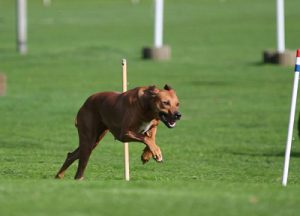 "Mia" is Dolce's daughter.
Mia was born in our ABBA litter, and she was the one to stay with us.
Mia is grown-up to a sweet you enthusiastic girl.
She look a lot like her mother Dolce, but got her own Wonderfull character.
Dolce learn the other dogs in the pack how to behave and she is really good in helping to raise te young ones.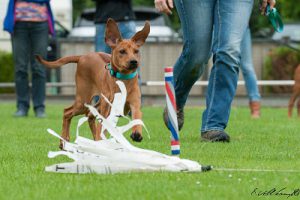 "Nero" is the boy we kept from Dolce's second litter.
It was totally not planned to keep a puppy from this litter.
But the moment he was born, I was in love with him.
And after 4 weeks we decided, there was no possibility to let hem go.
And we never regret a moment, that he stayed.
He is the sweet stable men in the house.
The little clown we could use so much.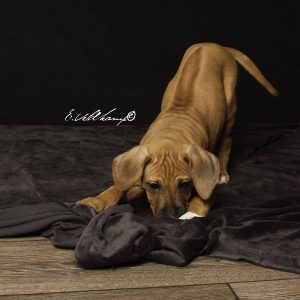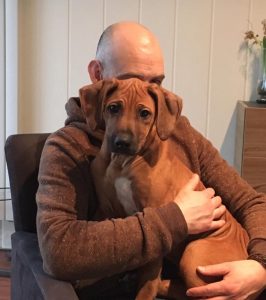 "Ani" joined our pack in the summer of 2017.
At her own page you can read why it was so special to have her.
Ani is now a young adult girl, who is always waggling her long tail.
Ani is at her best when she is at work with me (mantrailing).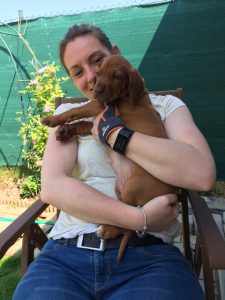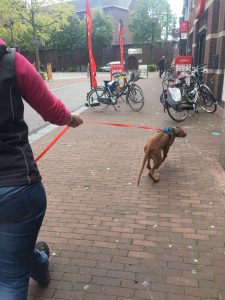 And although four dogs was really enough, we decide to rescue Akiki.
Mr. A was 10 years in April 2018 when was in a shelter.
When I saw the first pictures of him, my heart broke and I called the shelter,
that he was welcome with us.
And so 4 became 5 🙂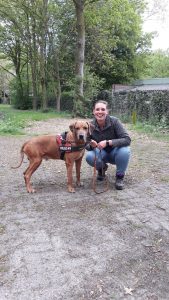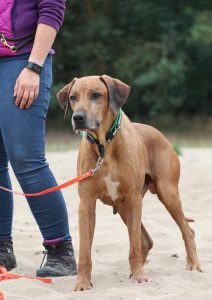 Rusty, Dolce, Jambo (summer 2012)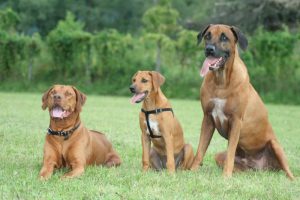 Rusty, Dolce, Mia (summer 2015)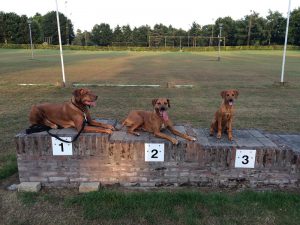 Mia, Nero, Dolce (winter 2016)