"Meneer Janssen"
co-owned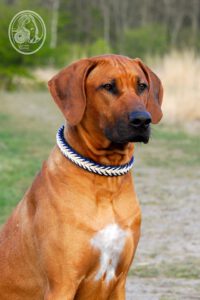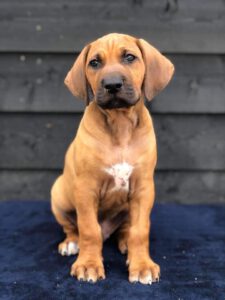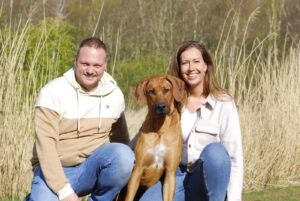 NHSB: 3236548
Date of birth: 23-04-2021
Gender: Male
Height: 70 cm
Weight: 45 kg
Bite: Siccorbite
Color: Wheaten
Achievements:
HD-Result: October 2022
ED-Result: October 2022
LTV: October 2022
SA: October 2022
Blue Dilute: D/D (free by parentage)
SOD1-DM: N/N (free by parentage)
EOAD:
JME: N/N (free by parentage)
Hemophilia B:
Livernose: B/b (Carrier for the livernose gen)
Meneer Janssen is a son from our Ani and born in our C-litter.
In the litter he caught our eye because of his energy. Every moment of the day he was ready to do something with us. We noticed that he loves to learn new things, but also wants to work together with us. He had some problems with enjoying himself for a while.
When Meneer Janssen was 9 weeks old he moved to Vlaardingen (NL) to get all the attention he needed from his owners Ray and Ilona.
Meneer Janssen is now one year old and is developing into a beautiful typical ridgeback, with correct angulations, a strong topline and lovely powerful movement. But still needs to develope a lot more.
In character he is a all people lover and he wants to kiss and cuddle with everyone he meets. It is a happy and energetic young boy.
Together with his owners he trains obedience every week and also is in a showtraining class.
Now and then Meneer Janssen will enter some dogshows, but a the moment most of all we let him develope further into the wonderful male he all ready is.